All the features you need: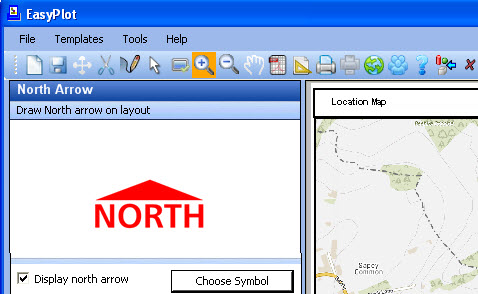 NORTH ARROW
Choose Any North Arrow to appear on each Plot
COPYRIGHT INFORMATION
Show Map Copyright information, using map metadata where required
SCALEBARS
Add Metric or Imperial Scalebars to the map and show the scale.
MAP ROTATION
Rotate Maps to any orientation with the easy to use rotation control.
COOKIE CUTTER
Extract and save maps, useful for legal requirements as maps change over time.
SAVE IMAGES
Save paper and printing costs by saving plots to PDF or other image format in any resolution.